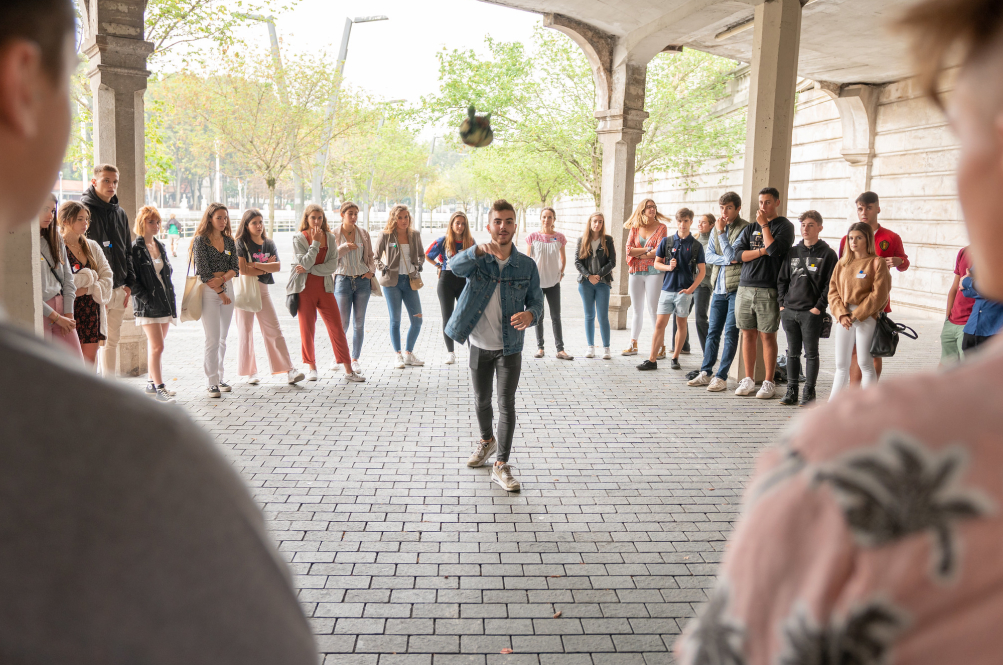 Our mission
We are passioned teampreneurs blooming ourselves to create glocally radical positive impact together
Our vision
We are devoted to radical education accessible to everyone reaching by 1st of May 2020 20,000 transformed people creating successful MTA-team companies.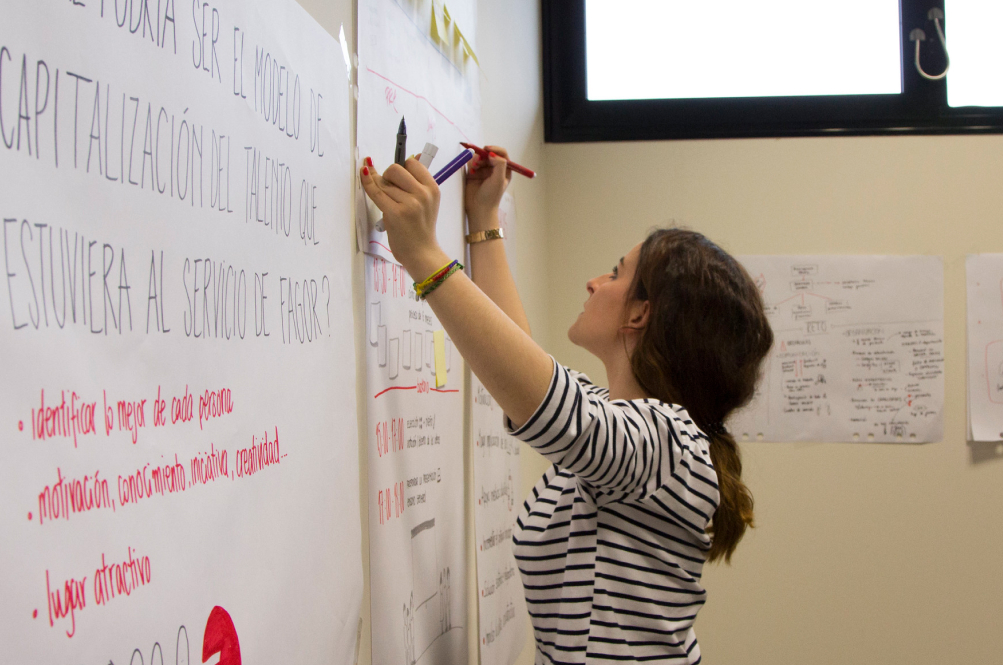 We love what we do
serving others 24/7
We encourage
diversity
Team learning by creating and experimenting
We aim for excellence with discipline and fun
Leave it better than
we found it
We respect, we are honest and transparent
2008
May
Creation of the intrapreneur team that designs and leads MTA.
Co-founders:
Aitor Lizartza, Sain Lopez, Jose Mari Luzarraga and Sari Veripa.
2009
June
The academic memory of LEINN is ackowledged as the first case of an Official Bachelors' Degree on Entrepreneurship in Europe.
September
The lauching of the first generation of LEINN in MTA Irun Lab with 2 teams. 27 young changemakers started their journey.
2010
January
MINN Program (International Master on Intrapreneurship & Open Innovation) begins with the aim of implementing MTA Methodologies within a company.
September
MTA Oñati Lab is inaugurated with 2 other teams.
2012
January
EKINN is created, a program focused on sharing MTA methodologies with unemployed people.
April
The expansion of the LEINN Degree is approved. TeamLabs is created to lead LEINN Madrid and Team Academy Netherlands toward building LEINN Amsterdam.
July
First generation of TEAMINN Iberia is lauched, a training program for Team Coaches certified by Mondragon-TiimiAkatemia.
September
LEINN Madrid and LEINN Amsterdam begin their journey.
2013
June
First Generation of LEINN graduates.
TEAMINN Asia commence in Shanghai.
September
Bilbao Berrikuntza Faktoria entrepreneurship Ecosystem is created as a reference model for MTA Laboratories.
LEINN Bilbao and LEINN Barcelona receive their first changemakers.
TeamLabs leads the first team ever in LEINN Barcelona.
Together with Florida Universitaria LEINN Valencia is launched.
2014
April
The creation of MTA China.
2015
September
LEINN Queretaro becomes a reliaty together with Mondragon-Uco University.
December
Jose Mari Luzarraga receives the Ashoka Social Entrepreneur Award 2015 for his work in MTA.
2016
September
LEINN International is launched.
2017
September
MTA Korea is created.
2018
June
We celebrate de 10th Anniversary of MTA with the Team Talks event.
September
MTA Puebla begins.
2019
June
The Falkon Model is presented and the methodological prototypes are introduced.
2020
April
Delivery of the new LEINN Degree academic project.
June
Together with Last Tour, LEINN Arts is presented to the world.
2021
September
First course implementing the MTA Falkon Model 100%
2022
January
LEINN Málaga is launched together with Teamlabs
Get to know us better.
What are you interested in?