we4all
Do you like social entrepreneurship? At We4all we work by letting ourselves be driven by our passions and concerns.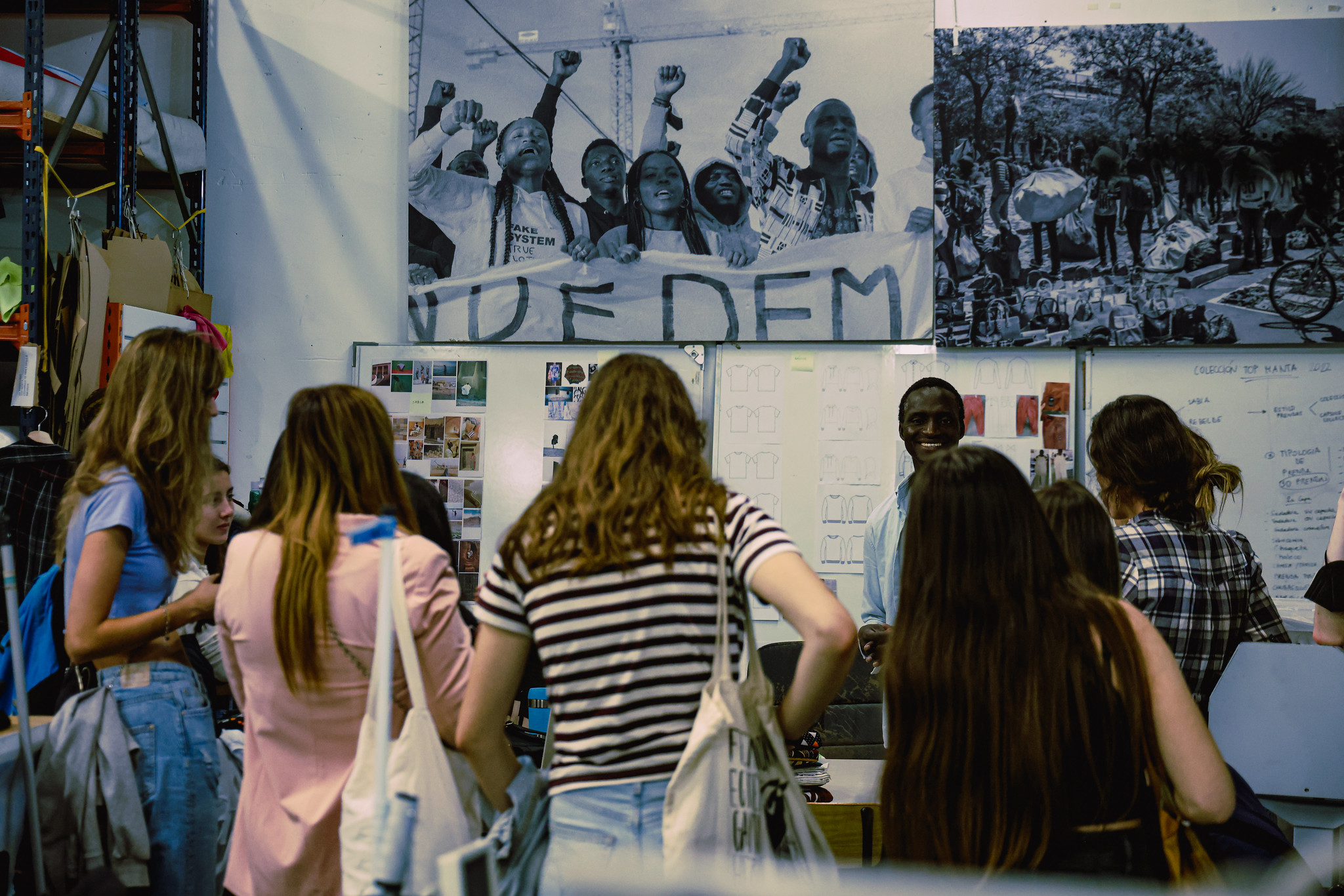 If you are....
A LEINNer with social concerns, sensitized and eager for change, providing solutions to the problems of our world. Open-minded, eager to debate, dialogue and learn.
And you are looking to...
Share your social concerns Purpose and activism Being open minded 360º Empathy Create projects: from idea to action Connect with current issues Knowing referents of social projects
During the we4all program you will...
And market yourself as...
Those who participate in We4All will learn how to develop social impact projects and create their own network of contacts within the third sector. We have worked with Top Manta, Open Arms, La Xixa Teatre, La Raposa, Sea shepherd, Open Arms, Aitamari, Jon Kareaga, Gravity Wave (Julen Rodriguez), La pinada Lab.
we4all
Duration
4 MODULES. 2nd-4th of Novembre, 14th-16th of Dicember, 15th-17th of February, 6th-8th of June
Modality
Each module varies according to the topic to be studied in depth. LEINNers know the destination 2 weeks in advance.
Location
Labs
Learning Journeys in Spain.
For me We4all has been a very important point on an entrepreneurial and personal level, I already had an idea about social entrepreneurship but I had not touched it so thoroughly, knowing all the projects, being able to work with different colleagues and see with my own eyes that yes you can be socially entrepreneurial. An experience that on the other hand has nurtured me as a person and has made me grow. I would repeat a thousand times.
Lai-ying Onnea (MTA Valencia LAB)
Get to know us better.
What are you interested in?